Sorry this is so late in the posting, better late than never I hope. This is the March (yes, March *whoops*) editiong of the sex blogger's digest "e-Lust." It contains lots of lovely posts in a variety of areas, so have a gander and enjoy. Oh, and my entry was one of "Molly's Picks," I feel very honoured!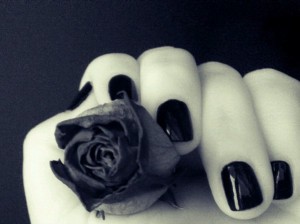 Welcome to e[lust]
- The only place where the smartest and hottest sex bloggers are featured under one roof every month. Whether you're looking for sex journalism, erotic writing, relationship advice or kinky discussions it'll be here at e[lust]. Want to be included in e[lust] #45? Start with the newly updated
rules
, come back April 1st to submit something and subscribe to the
RSS feed
for updates!
~ This Week's Top Three Posts ~
Everyday D/s
Honesty sometimes feels like manipulation
Blood, life, sex
~ Featured Posts (Molly's Picks) ~
Grief and Sex
Bringing Others into a Dom/Sub Relationship
All blogs that have a submission in this edition must re-post this digest from tip-to-toe on their blogs within 7 days. Re-posting the photo is optional and the use of the "read more…" tag is allowable after this point. Thank you, and enjoy!
Thoughts & Advice on Sex & Relationships
Adventures In… Lube-land
ORAL SEX, AS STANDARD AS THE WHEELS ON A CAR
PolyAnna's Musings: Radar Love
A productive morning
Livia Has a Crush
Terms of Fatness
Sex News, Interviews, Politics & Humor
Thoughts: Feminism, Sexism and Submission
Thoughts & Advice on Kink & Fetish
Deep subspace - sexy or scary?
Django Unchained: the suffering black female
What the hell is 'NORMAL' sex anyway?
Before
All About the Collar
Dirty Little Secret
Honesty
Erotic Fiction
Master's Valentine's ToDo List
The Passion of First Encounters.
Ma'am's Turn (First Meeting Part 3)
Nipple torture and girl love
The Boundary
I'm in the Mood
Skin
Memories
Lolita Twenty-Thirteen, Part Two
Want
A Quick Preview
Erotic Non Fiction
Lindsey's Orgasm
Blog Jammin'
Postponing the Inevitable
Watching Has its Own Rewards
A Farewell Torment
Writhe
I want to lick your pussy
Cap D'Agde 2012 Foam Party
Dirty Hot
Eighty-Five Minutes
Saying Goodnight
Hundreds of orgasms
our open marriage- mina's date
1+1+1= My first threesome
Writing Sex Scenes
Beginnings and Endings
Glass Bottle
One Cole the Dane + One WeVibe Salsa = Orgasm
Blogging
Epiphora's beginner's guide to sex toy review
Very Inspiring Blogger Award
Eroticon
Erotic Eroticon
Finessing Sex- A Snippet Of Fiction
Eroticon Highlights
Bite Me
Poetry
In the Back Seat of the Bus
Transmogrification
Gelüste
Oiled Seduction